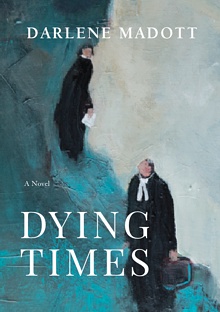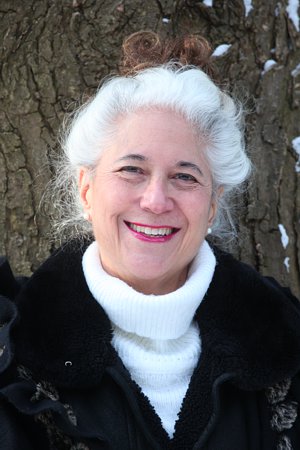 DYING TIMES is the story of a successful though conflicted lady litigator who is confronted by irrevocable death, told at breakneck speed with a dark undercurrent of humour. It is all around her. It is her loving, wise mother who, by dying, triggers open hatred within the family. It is her greedy, irascible but brilliant senior partner at a big downtown law firm who, while determined to control everything, even his own death, discovers generosity. It is the last client the senior partner and lady litigator will share, a man in wheelchair who is appalling in his need to wreak ruin on his wife in a monumentally lucrative divorce case. With all these characters bound for glory, every hard core emotion comes into play, love on the verge of abuse and hatred, loyalty on the verge of betrayal, visceral energy on the verge of exhaustion, a story told by a driven woman in a direct prose that blows the lid off everything. DYING TIMES is a story about several deaths that succeeds in becoming a meditation on dying and a meaningful approach to living.
Dying Times frames an important conversation. We die as individually as we have lived. Far from sombre, it is told with a visceral, wry wit and transcendent tenderness. It is surprisingly lively, in the end.
Click here for more information about Darlene.
Blessed are they that mourn;
For they shall be comforted.
—Matthew 5:4
Blessed are they that hunger
And thirst after justice, for they
Shall have their fill.
—Matthew 5:6
Excerpt: My mother is dying. My senior law partner, Jack, is dying. Our richest client, Bernie Spurling, is dying – each taking their own sweet time, defying predictions. They say my mother has maybe three weeks to live. She is not dying fast enough for Jack. He says he needs me to interview witnesses and wants Bernie's trial fast-tracked to happen before the first day of spring. He says this is because he's got maybe six months to live. Bernie, our quadriplegic client confined to a wheelchair, wants his case done and gone before his wife can get her hands on his money. "Not one fucking cent."
"Darlene Madott is snared in a spiderweb of rivalry, resentment and grief in this wise and compelling meditation on death, loss and forgiveness. The deaths of her aged parents, the demise of her mentor and legal partner, and her decision to retire after decades as a successful lawyer in a male-dominated legal firm, precipitate a moral and emotional crisis. She wants to move forward but first she must escape the entangling tendrils of rage and bitterness that trap her in ancient feuds with a diabolical sibling, a deadbeat former husband, an avaricious client and jealous colleagues. How to forgive and forgo so she can find harmony in the last part of her life is the dilemma animating this treatise on love and forgiveness. Written in a frank and crisp style, Dying Times offers compelling life lessons for the young as well as the aged. I couldn't put it down."
– Sandra Martin, author of A Good Death and Working the Dead Beat.
Moved by Dying Times – a lot. I was captivated by Madott's voice and her confidence, along with everything she had to say. This is the kind of read that people can feel and understand; such simplicity that can't help but captivate the reader… Just lovely. Good weeping. Good laughing.
– Marsha Boulton, Canadian journalist and humorist, winner of Stephen Leacock Award, 1996
This is writing to delight in – it floats small illuminations of lyrical intelligence in the narrative, in the careful unfolding of character and events, ideas and feelings, at ease with each other in that clear voice. So much life in
Dying Times
!
– George Amabile, Internationally acclaimed and award-winning author of over 12 books
Each story chimes with a grace note. Never has the genre of legal drama weaved gender, culture, heritage, despair and the mysteries of the soul. Great insight and just beautiful writing.
– Jerry Ciccoritti, Film Director "The Many Trials of One Jane Doe"